What is CCTV Remote Monitoring?
CCTV, also known as closed-circuit television, is a television system that operates within a closed network where signals are not publicly broadcasted but rather monitored privately, commonly used for the purpose of surveillance and enhancing security measures.CCTV monitoring systems often include many cameras that are positioned in strategic locations to watch over particular areas, and the recorded video is sent to a centralized point for review and recording.
On the other hand, remote monitoring services allow for remote access to and monitoring of the CCTV system's live video feeds and stored recordings, frequently through the use of internet-connected devices. As long as they have the required login information and a steady internet connection, authorized persons may therefore see the surveillance footage at any time and from any location.
In an increasingly complicated and unpredictable world, the importance of strong security measures has risen to the top of the priority list for enterprises, organizations, and people alike. The combination of protection and security services with CCTV monitoring has shown to be an effective technique to improve safety and defend against potential threats.
In this article, we will delve into the primary uses and benefits of CCTV and remote monitoring services, and underscore the pivotal role played by a trusted security company, in delivering comprehensive security solutions.
Primary Uses of CCTV and Remote Monitoring
Surveillance in public places including parks, streets, and shopping malls.

Residential, commercial, and industrial properties are all monitored for security.

Detecting and preventing crime in high-risk locations.

Keeping an eye on and guaranteeing safety in transit facilities like bus terminals, train stations, and airports.

Improving security at places of learning like schools and universities.

Monitoring and keeping an eye on patients at hospitals and clinics.

Monitoring vital infrastructure, including telecommunications networks, power plants, and dams.

Preserving security at shops to stop theft and shoplifting.

Remote observation of private or restricted access locations or sensitive areas.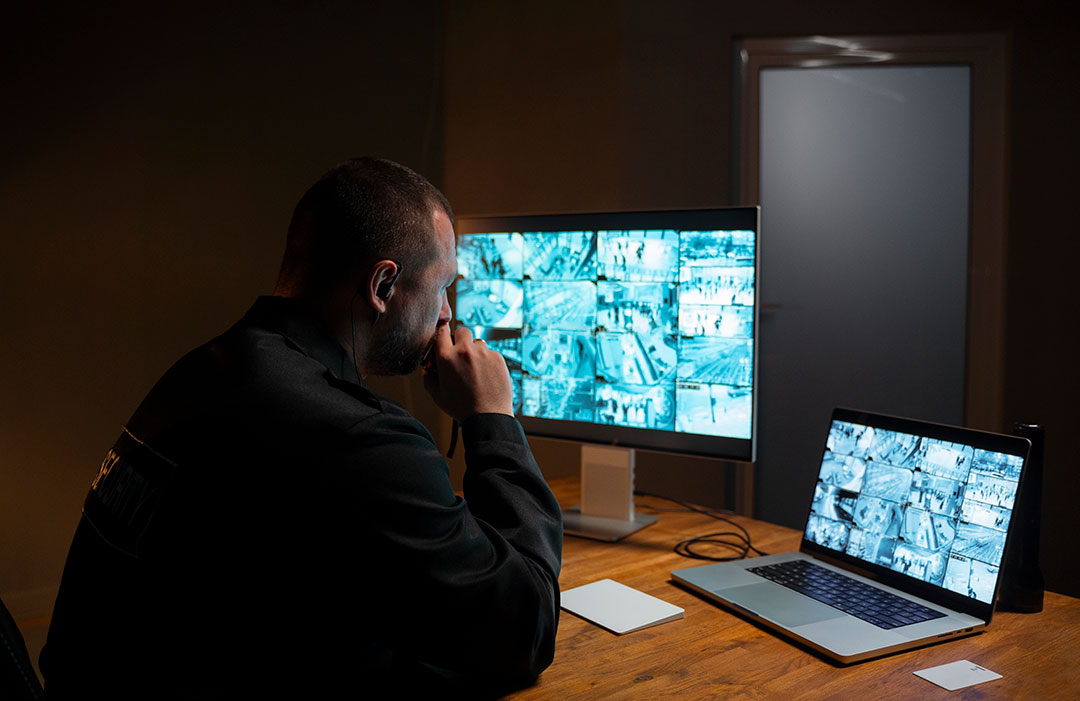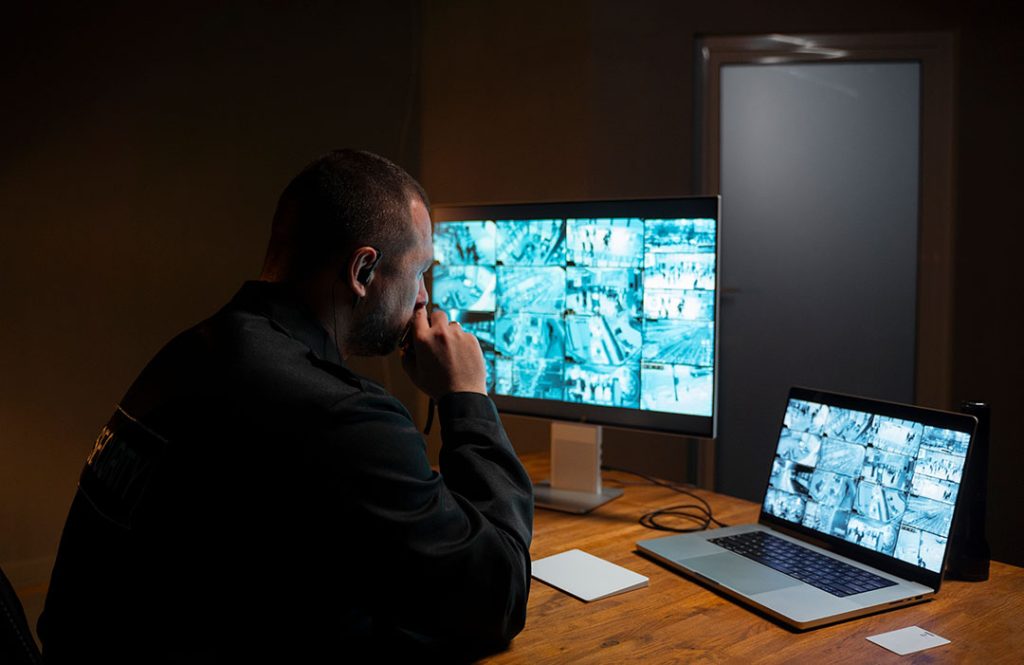 The Benefits of CCTV and Remote Monitoring Services
What Makes Us The Preferred CCTV Remote Monitoring Company?
Extensive Industry Experience

: With a management team made up of former members of the armed forces, police, and the security sector, we offer a lot of experience and knowledge to the provision of security services.

Customized and customer

-

Centric Approach

: We recognise that every customer has different demands, and we provide specialized CCTV monitoring and remote monitoring services that are catered to meet those needs. Our primary goal is to offer each client individualized safety and security solutions that cover their personnel, property, valuables, and neighborhood.

Commitment to fundamental principles

: Our organization and its workers are driven by our fundamental principles, which include mutual respect, honesty, integrity, and professionalism. By upholding our pledges, delivering on our promises, and upholding our standing as a top-tier supplier of security services, we hold ourselves accountable to our customers, staff, and business partners.

Comprehensive Service Offerings

: We specialize in a broad variety of security services as a professional security company. Our licensed security guards are equipped to provide unarmed protection services for a variety of scenarios, including residential, commercial, construction, and other locations.

Focus on Professionalism and Reliability: As security providers, our main goals are professionalism, dependability, and respect to the law and ethical standards. Our security guards go through a rigorous screening process, are licensed professionals, and get regular training to improve their abilities. Our reputation is tied to that of our clients when they employ us, thus we treat every project with significant consideration.
Why Choose HRS Security Services?
When you choose HRS Security Services for your CCTV and remote monitoring services, you can rely on unmatched experience, individualized solutions, and a dedication to excellence in every aspect of security services. We have a staff of highly qualified experts with years of expertise in CCTV and remote monitoring, as well as event security services, mobile patrol services, and central monitoring services, so you can be sure we'll provide top-notch service and take care of your individual security needs. In addition, we place a high priority on proactive monitoring and quick reaction to security concerns. With the help of our sophisticated monitoring systems and committed staff, we are able to spot and stop any suspicious activity right away, ensuring the safety of your facility or place of business. 
Choosing us, the best security company in Singapore, for your CCTV  monitoring services means forming a relationship with a dependable and reputable company who will put your security first and deliver top-notch service. Our CCTV monitoring system is a comprehensive network digital video solution that combines on-site monitoring, high quality recording, complete remote access, and video analytics. Contact us to learn more about how a CCTV system may provide value to your workplace.